Genetic Diversity: Analysis ▸ Special Edition¶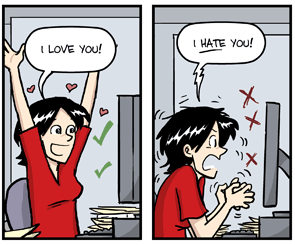 ---
Course Catalogue Number: 701-1425-00L
Credit Points: 2 ECTS
Date: 15.06.20 - 03.07.20
Organizer: Genetic Diversity Centre (GDC), ETH Zurich
Location: Online Version
---
Welcome Notes¶
⬇︎ Reception

---
Overview¶
The current situation requires us to change our regular classroom setting to a safer online version. We will spread the intensive 5-day course over a period of three weeks. It does not mean more work but more time and more freedom for you. This setting, however, requires self-dependance! We split the content up into different topics. There is an online introduction for each topic. Afterwards you have time to dig deeper into the subject with the help provided and your advanced google-skills. We also provide exercises for you to test your gained knowledge. We finish each topic with a closing discussion and answer your questions. You do not have to engage in all topics. Choose the ones you will profit from the most.
The focus of the course did not change. We like to help you to get started with the very basics in what we call essential bio-computing. There are fundamental and universal techniques you need to understand before you are working with genetic and genomic data. You will learn to use the command line and R with special attention to reproducibility. We provide an introduction into next generation sequencing (NGS). You will learn more about NGS data handling and processing for various applications. 
This setting is new for us, and it might be new for you too. Meaning, we have to learn from each other and adapt together. Your feedback is therefore welcome and important.
Credit Points: A successful participation will give you 2 ECTS. The project work with a final report is mandatory for all students interested in the credit points.
Requirements¶
Have a look at the requirements. There is still enough time for you to prepare yourself and your computer for this course. It is essential that your computer is ready before the course starts! We are happy to assist if we can. 
Time table¶
Instructors¶
Jean-Claude Walser (jean-claude.walser[at]env.ethz.ch)
Niklaus Zemp (niklaus.zemp[at]env.ethz.ch)
Please let us know if you experiencing problems or if you have questions. It is work in progress and constructive comments are very welcome.
The GDC¶
The Genetic Diversity Centre (GDC) is a well-established knowledge and technology platform of the D-USYS Department. The team GDC provides scientific and technical support for research related to genetic and genomic diversity in a wide range of organisms and for a wide range of researcher. Visit our webpage to learn more about our services.